Veer Studio Brush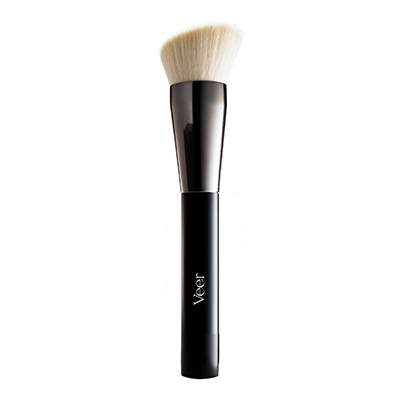 Veer Studio Brush
SOFT & COMFORTABLE TO USE
Apply makeup without hurting your skin. Our studio brush is made of soft, natural hairs glide gently across the face. The matte handle provides extra grip.
GREAT FOR BLENDING & CONTOURING
We bundled the natural hairs of this brush well enough to create a dense tool that is perfect for various makeup applications. No more streaks and stripes!
EVEN AIRBRUSH QUALITY APPLICATION
Not everyone can afford makeup airbrush sets. It requires great skill to use one, too. Now, you can achieve the same effect with our HD studio brush!
BEST PARTNER FOR WET OR DRY FOUNDATION
One brush for two types of foundation? You heard that right! Sweep and buff over skin when using dry powder. Dab first then sweep for liquid types.
PERFECT FOR PRO & PERSONAL USE
Whether you are here as a professional makeup artist or just simply want the best brush for applying your own makeup, this HD studio brush is a must-have!
TOP